Energy provides consultants to the Land based Industry, Oil & Gas, Renewable Energy and Marine sector. We are operating in the Scandinavian Market.
We work in consultation with our clients to identify individuals who can make a difference and have a tangible impact on the growth and prosperity of their business and the region at large. We have a partnership-approach to working with our clients and candidates, tailoring our services to meet the unique requirements of the client.
We have spent years building our key clients; only working with the top firms in the market who have the same philosophy as us. We only partner with clients who have an excellent reputation in the market, allowing us to attract the very best talent for our projects and clients.
We refuse to be like other companies. Energy will always have a direct, honest & transparent approach to our clients and candidates delivering a first in class service at all times, whether you are hiring an Engineer or Manager.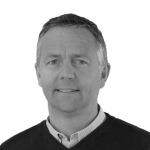 Our CEO has worldwide business experience with more than 30 years' experience in the Oil & Gas and Land based industry. Extensive experience in sales, marketing and business development.
Has knowledge within most disciplines, and holds a large network of customers and business relations.